*This post MAY contain affiliate links. (full disclosure)
Again, this time of the year.
The time that we squeeze our mind to come up with surprising birthday gifts for him. 
Choosing birthday gifts for husband is a headache. And to keep wowing him year after year is MISSION IMPOSSIBLE. 
That's why we've rounded up 29 out-of-the-box birthday presents for husband. You will be able to find some inspirations here!
Ready? Let's get to it
29 Birthday Gift Ideas For Husband (who has everything)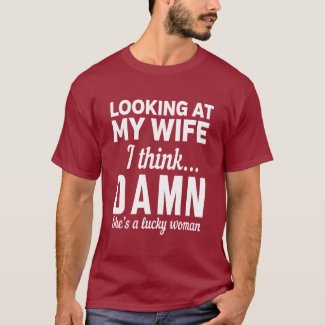 Or just laugh.
Get it on Zazzle
Of course it's sweet to put family photos everywhere. But if you want something different, this family tree wall art can be a great choice. 
Customize yours for just $5, hang it on the wall and it will always be a conversation piece that surprise your hubby and the family.
A DIY compliment cake
That should be the hero of the birthday party! And plus, birthday is the best day to spoil your hubby with sweet desserts, sweet words and everything sweet. 
Check out the guide on how to write on your birthday cake
Printable Love coupons
The best gifts for him can be those that don't cost a dime! If your hubby has already got everything, why not give him a book of love coupons and the right to choose a service from you? 
It can be a back rub, a date of his choice. And we even includes blank templates for you or your husband to go creative (or naughty:) 
Click here to download free love coupons 
It's time to gather all the best shots you've got in your camera, computer and your phone. A well-designed photo book turns your scattered moments into the best keepsake gift. And it also gives you all the right reasons to document your family together:)
You can either print our your photos and DIY with cardstock. Or you can use online tools like Mixbook that allows you to customize and get your photo book printed almost effortlessly.
Click here to create one for hubby (or check the latest coupon code) 
The compliment candy bars
Ladies! Guys love to be pampered and compliments are powerful! Sometimes affirmations from loved ones can be much more meaningful than expensive birthday gifts. 
If he's a sweet tooth that loves candy, there's no better gift ideas than this compliment DIY candy bar. 
Check out the full tutorial on Oh Happy Day
Whiskey decanter
We love this decanter because… 
Well let's be honest. Most of the "decor" gifts end up in the garage. And you won't want any more of them. 
This decanter, in the other way, is a perfect home bar necessity.
This eye-catching globe can seal an entire bottle of whiskey in it and fits into your artsy home.
☛ Click here to check the current price on Amazon
Binge Day – Sweetest gift idea for husband
Not everyone wants a "cake" for their birthdays.
For foodies that prefer donuts than anything else in the world, what's better than a box of his cravings.
Source: Pinterest
This framed print is the best way to honor the man of your life. It's personal and sentimental. 
Not only does it tells the celebrities who were born in the same year, but it also shows how much you care about him. 
A perfect birthday gift for those who seem to have everything but a little more romance in life.
☛ Customize yours on Etsy
Can you think of a better day than his birthday to show your gratitude for him? Not good at words? This pillow will do all the talking for you.
Grab this unique and sweet birthday gift on Zazzle
There are people that just couldn't agree with him, but no one can say no to a hilarious birthday greeting video from the President. 
Create one for $5 on Fiverr and it's going to be the best opening intro at the birthday party.
☛ See how to DIY your own kiss print here on Today We Date
This one is not exactly a birthday gift for your hubby. Instead, it's more of a gift for both of you.
Inside this kit, you will find a bunch of interesting date ideas.
You can either plan your dates with this kit, or you can randomly pick one of them and just explore the unknown. This date night ideas kit will save you big time coming up new date ideas and keeping the romance alive in your marriage.
☛ Get it on Uncommon Goods
If you love dates with your hubby and don't want to miss any of them, get this printable date night planner from us! Print them out and plan with your SO for dates to come!
Kindle
No more worrying about lack of space to store those hard-cover books.
Kindle is the bookworms' best friend now. 
If he still hasn't made up his mind to invest in a convenient and portable reading device, his birthday is the perfect occasion for you to do this for him. 

Get him a Kindle along with some best-sellers. On his next trip, he won't need to squeeze that book into his suitcase anymore.
☛ Compare price for different models here
DIY Milestone Birthday Card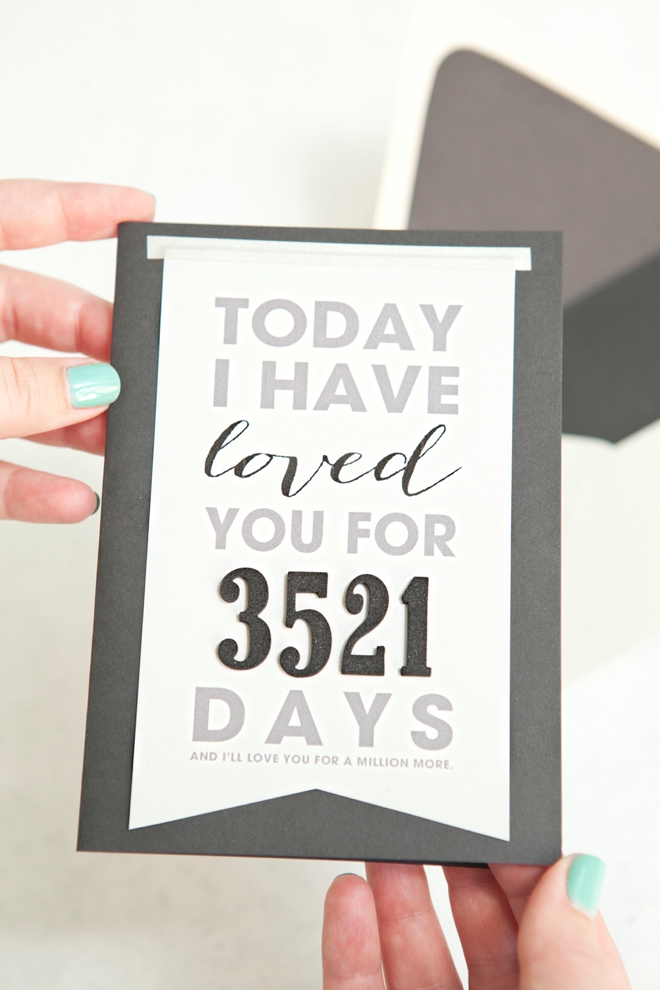 This card may not be a great b-day gift on its own. But it will add a sentimental touch to any gift you've prepared.  
And it's also super easy to create. (Yay:))
Check out the full tutorial here.
And put a smile on his face on bad days. 
Get this birthday gift on Think Geek
A Sweet Confession
Wondering what's the best birthday gifts for husband that love food?
Make him a board made up with his favorite snacks and treats!
Make sure to take a picture before he swallow all the sweet treats:)
Source: Easy Friends Ideas
If he has never received flowers before, now it's the best time to surprise him. Go for roses that last just like your marriage.
Check available colors on Amazon
It sucks to waste such a big part of our life on the road to work every day. If your hubby spends more than 30 minutes on daily commute, he would probably feel the same.
This birthday, think about turning his "chore" into the best time to learn, to listen and to experience with Audible. With a gift membership, your hubby will have access to the latest bestsellers, classic novels and any audio books of his choice. 
Check out gift memberships here
He may have put all his time into work and family instead of himself. 
This hygiene kit designed for men is going to take care of his dry skin, sore feet and cracked lips.  
The all-natural set is handmade in New Hampshire which makes every single kit unique. Just like the name has suggested, it's a perfect birthday gift for the husband that works too hard to have any time for himself.
☛ Get it on Uncommon Goods
A backyard movie theater
If your guy enjoys movies but doesn't want to wait in line after an exhausting day, creating his personal outdoor cinema can be a surprising and thoughtful birthday gift for him. 
With some proper setup, you can enjoy an intimate movie date with your hubby any day while enjoying full privacy.
Follow this guide to create your own backyard cinema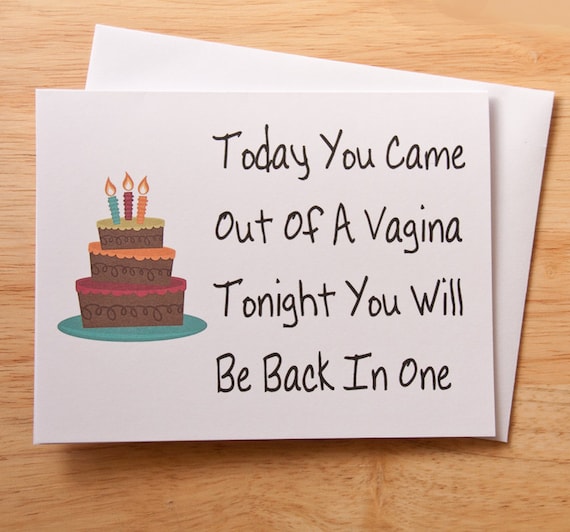 If you have kids, make sure they don't see this card when giving it to your partner. 
☛ Get it on Etsy
Because no one can say no to Oreo's. 
Recreate (and relive) your own love story into a one-of-a-kind comic book. Lovebook online is an online tool that allows you to edit your own comic book and have it deliver as a gift.  
Here's our guide to lovebook online.
A Pair Of Shoes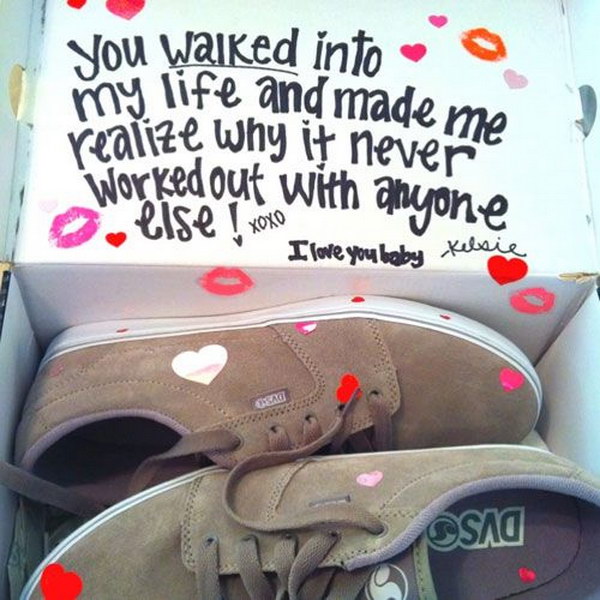 Shoes may be a little cliché as a birthday gift. But who doesn't need a pair of comfortable sneakers or running shoes? It would be a great incentive for those who are struggling to hit the gym daily or just take a walk in the neighborhood. And for those who exercise regularly, there is nothing more important than a pair of shoes that offers comfort and protection. 
Check here at Amazon to see the best shoes for different occasions.
A jar of sweet words
Best served with breakfast in bed.
Check out this full DIY tutorial here
A monthly self-care subscription
Some guys just need a sweet reminder to squeeze some time out for self-care. If this sounds like your husband, then a monthly subscription box like this one is a great fit for him. 
Instead of a birthday gift you are not so sure about, he'll be getting a box of personal care items, books, socks or other personal care items to make his life better.
You or your hubby is super busy and cannot live without your phones? 
Who needs to do that anyway? 
Dating should not be phone-prohibited. 
Instead, turn your phone into part of the dating. Challenge each other to finish these phone-related tasks and see who is the ultimate phone master.
Get it on Uncommon Goods for $20
Funny Shakespeare Coffee Mug
A mug that is perfect for hubbies that love books.
Get it on Amazon
Well that's it for today. We sure hope that you find a unique birthday gift for him from one of these ideas. But are we missing something here?
Share with us in the comment of the most impressive birthday gifts you've given!
Share the love and enjoy the day?.